A sustainable RF certification services company
A sustainable RF certification services company
A sustainable RF certification services company
ARPCE Releases Update to Type Approval Regulation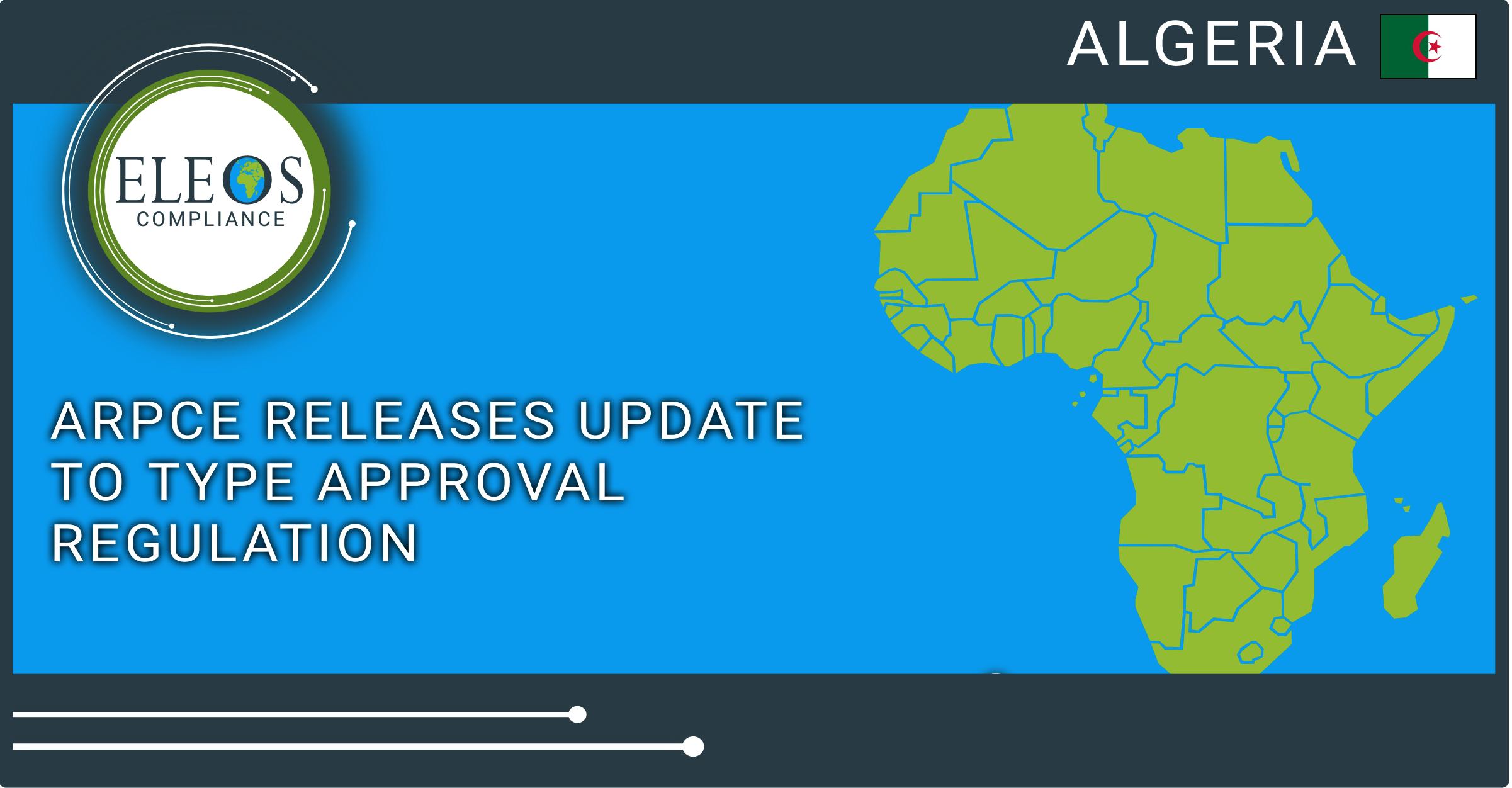 ARPCE Releases Update to Type Approval Regulation
The Autorité de Régulation de la Poste et des Communications Électroniques (ARPCE) in Algeria has updated the Type Approval Procedure for Terminal Equipment and Radio Installations. Previous type approval regulation published in October 2019 remains valid, though the new regulation has introduced some changes:


Activity codes for manufacturing and importing these devices are still required, however the wording has been amended to allow for ongoing changes relating to importer activity codes. Eleos are aware that some manufacturers have encountered issues with not being able to submit applications due to ongoing activity code issues, though these should now have been resolved.


ARPCE requires importers of approved devices to advised ARPCE of the serial numbers and IMEI of the devices within one month of putting the devices on the market in Algeria.

The new regulation is in force immediately.

A full copy of the update can be found here: https://www.arpce.dz/fr/file/v1o1n6
Eleos Compliance offer international RF, EMC, Safety and Green type approval services for radiocommunications products.
Eleos Compliance are a sustainable, values-based business combining extensive experience in the wireless homologation sector with outstanding project management.
For full support with your global market access requirements or regulatory intelligence needs please contact us at enquiries@eleoscompliance.com
Subscribe to our Updates!