A sustainable RF certification services company
A sustainable RF certification services company
A sustainable RF certification services company
ARCEP closed due to military coup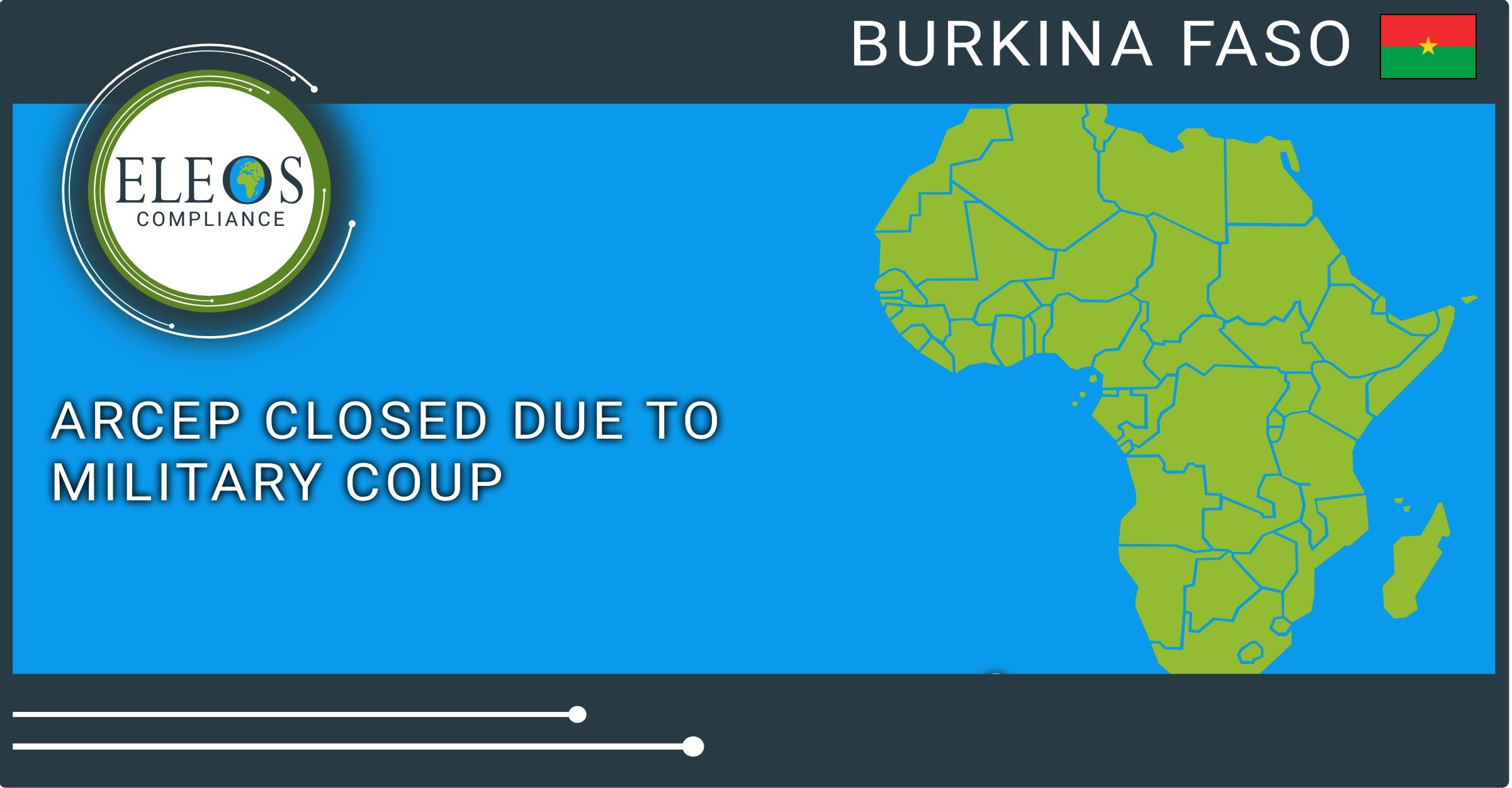 ARCEP closed due to military coup
ARCEP of Burkina Faso has closed due to a recent military coup. On 24th January 2022, the president of Burkina Faso resigned from his post due to a military coup. Consequently, certain public administrations, including the ARCEP (Autorité de Regulation des Communications Électroniques et des Postes) of Burkina Faso, have been closed Jand will remain closed until the situation in Burkina Faso has been resolved.

Type approval applications are expected to be impacted, though the full extent will depend on the local situation.

For full details as to the current situation, please contact your Eleos contact.
Eleos Compliance offer international RF, EMC, Safety and Green type approval services for radiocommunications products.
Eleos Compliance are a sustainable, values-based business combining extensive experience in the wireless homologation sector with outstanding project management.
For full support with your global market access requirements or regulatory intelligence needs please contact us at enquiries@eleoscompliance.com
Subscribe to our Updates!