A sustainable RF certification services company
A sustainable RF certification services company
A sustainable RF certification services company
China MIIT Notice on 2.4GHz, 5100MHz and 5800MHz - (2021) No. 129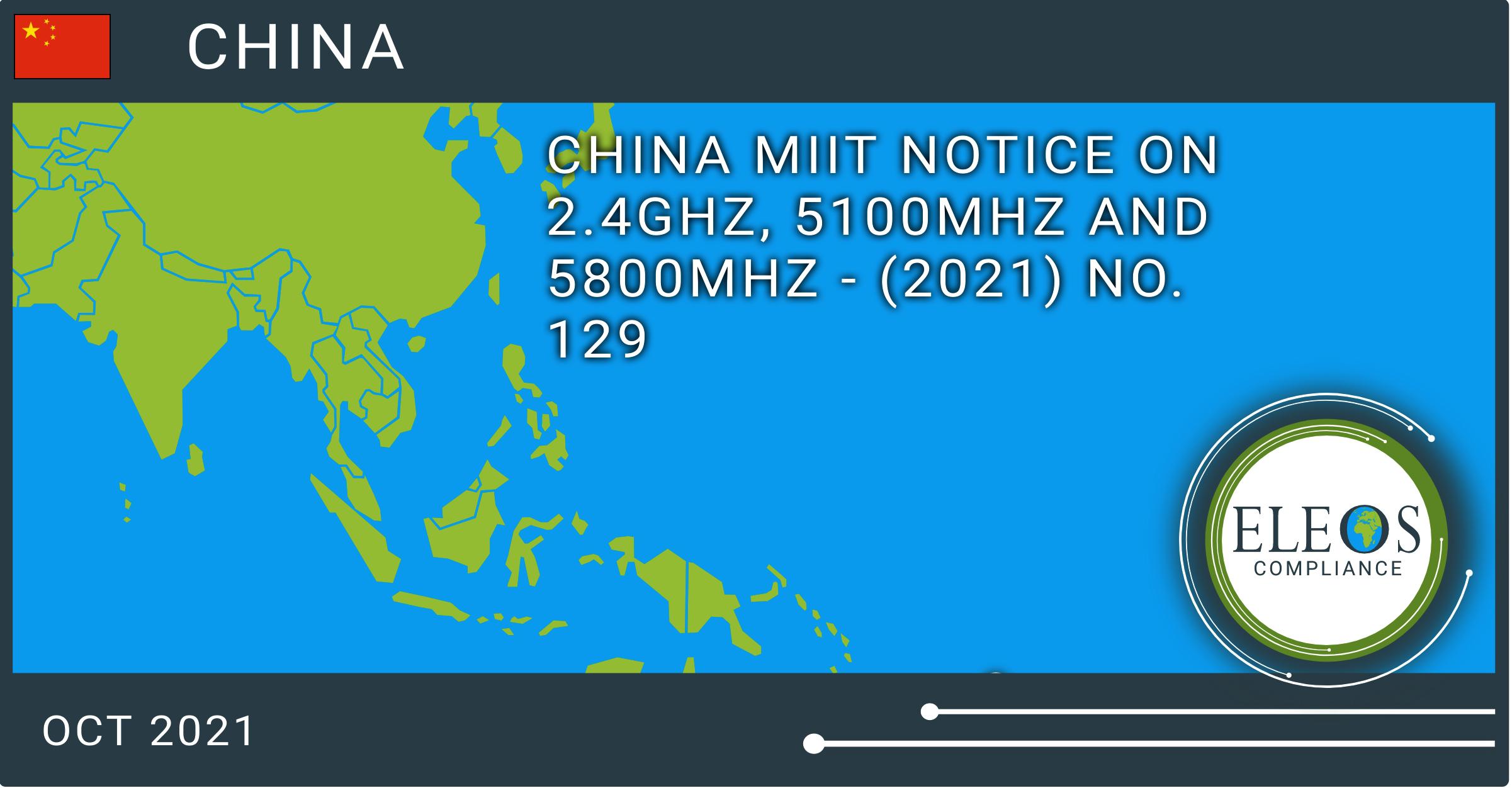 China MIIT Notice on 2.4GHz, 5100MHz and 5800MHz - (2021) No. 129
On 13th October 2021, China MIIT issued Notice (2021) No. 129 for strengthening and regulating the radio management of the 2.4GHz, 5100MHz and 5800MHz frequency bands. This new regulation will be in force as of 01st January 2022, and it will be mandatory for products to meet the new requirements of this regulation before the 15th October 2023.

The main changes are as follows:


- Add protection limit of special frequency band to 2.4GHz,5.1-5.3GHz, 5.8GHz WLAN products
- Add adaptivity tests for 2.4GHz,5.1-5.3GHz, 5.8GHz WLAN products (similar to ETSI 300328 and ETSI 301893)
- changes to the spurious emission limits
Please refer to the official notice
here
.
Eleos Compliance offer international RF, EMC, Safety and Green type approval services for radiocommunications products.
Eleos Compliance are a sustainable, values-based business combining extensive experience in the wireless homologation sector with outstanding project management.
For full support with your global market access requirements or regulatory intelligence needs please contact us at enquiries@eleoscompliance.com
Subscribe to our Updates!