A sustainable RF certification services company
A sustainable RF certification services company
A sustainable RF certification services company
OFCA publish HKCA 1081 for 6GHz WLAN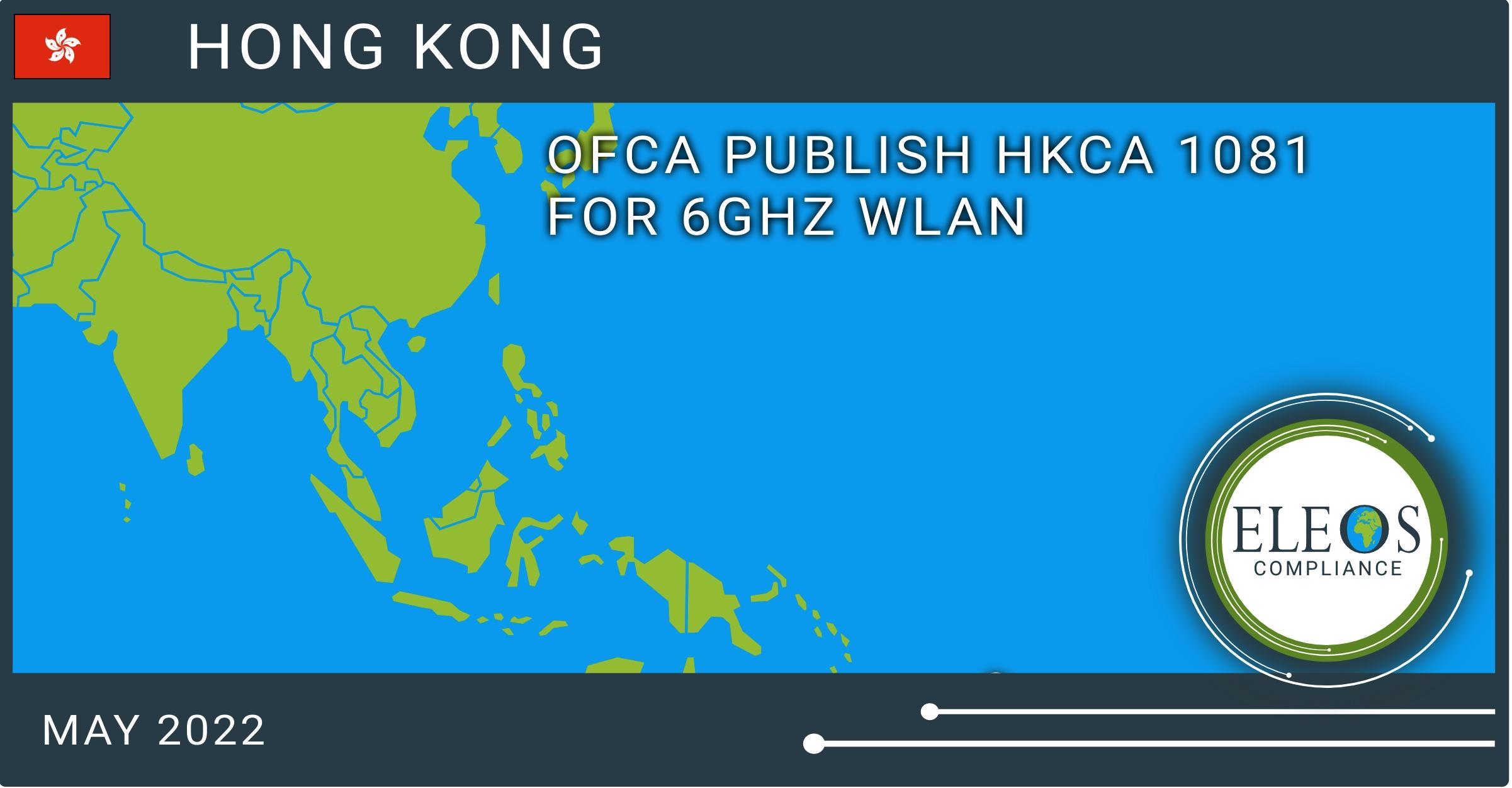 OFCA publish HKCA 1081 for 6GHz WLAN
In April 2022, Office of the Communications Authority (OFCA) published HKCA 1081 Technical Specification which defines the requirements for radiocommunications equipment operating in the 6 GHz band for wireless local area network.
The equipment shall operate in the 5.925 – 6.425 GHz frequency range, and the maximum output power shall not exceed:
- Indoor 24 dBm EIRP
- Outdoor 14 dBm EIRP
The equipment shall meet the technical requirements specified in the standard EN 303 687 (6 GHz WAS/RLAN; Harmonised Standard for access to radio spectrum).
You can find the official publication of HKCA 1081
here
.
Eleos Compliance offer international RF, EMC, Safety and Green type approval services for radiocommunications products.
Eleos Compliance are a sustainable, values-based business combining extensive experience in the wireless homologation sector with outstanding project management.
For full support with your global market access requirements or regulatory intelligence needs please contact us at enquiries@eleoscompliance.com
Subscribe to our Updates!