A sustainable RF certification services company
A sustainable RF certification services company
A sustainable RF certification services company
IMDA introduce Security Requirements for Cellular Devices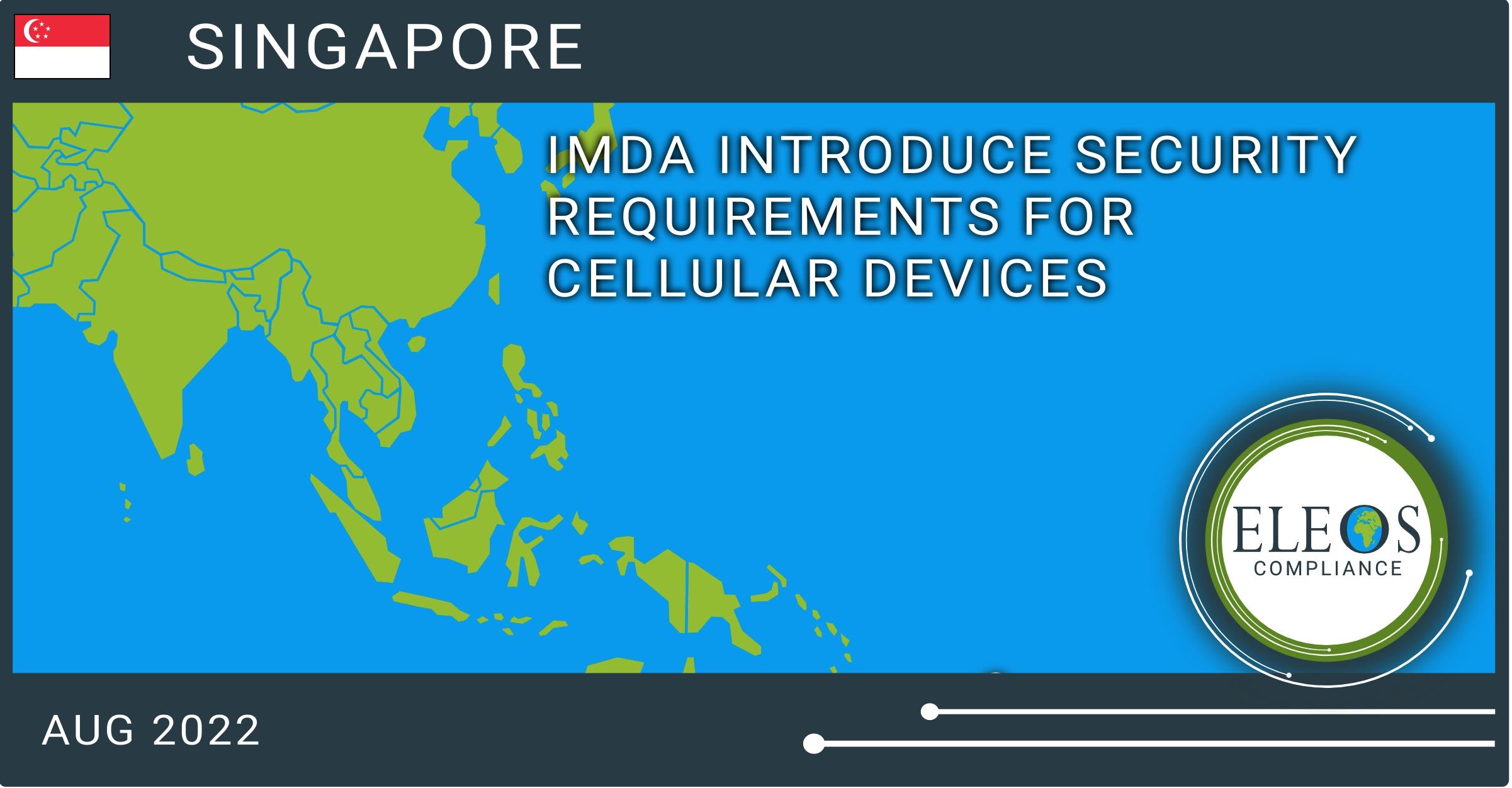 IMDA introduce Security Requirements for Cellular Devices
On 1st July 2022, the Info-communications Media Development Authority (IMDA) and the Telecommunications Standards Advisory Committee (TSAC) issued IMDA TS CD-SEC, known as "Security Requirements to Guard against Network Storms for Cellular devices". The new Standards enter into force on 2nd January 2023.


The new Specification defines the minimum technical security requirements for the design and management of cellular devices with a view to ensuring the safeguarding communication networks from any potential security threats.


Security Requirements have been defined with IMDA TS CD-SEC as covering:


Controlled Access
Secure over-the-air (OTA) update
Guarding against network storms


A link to the regulation can be found here: https://www.imda.gov.sg/-/media/Imda/Files/Regulation-Licensing-and-Consultations/ICT-Standards/Telecommunication-Standards/Radio-Comms/IMDA-TS-CD-SEC.pdf


For more details, please get in touch.


Eleos Compliance offer international RF, EMC, Safety and Green type approval services for radiocommunications products.
Eleos Compliance are a sustainable, values-based business combining extensive experience in the wireless homologation sector with outstanding project management.
For full support with your global market access requirements or regulatory intelligence needs please contact us at enquiries@eleoscompliance.com
Subscribe to our Updates!